what can I help with?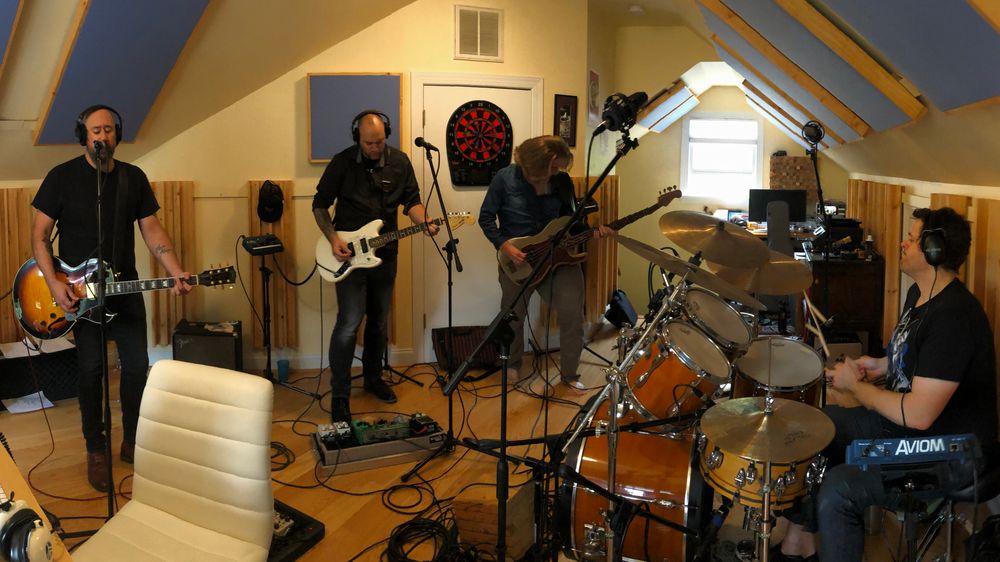 Studio Recording & Production
When approaching your studio-based project with me, I do more than just record your music. My process starts with a complimentary consultation, giving us the opportunity to sit down and talk about your project, your goals, and what sort of timeline you can expect. This also gives you the chance to check out the facility and get a feel for it before jumping in.
Throughout your recording sessions, I strive to provide constructive feedback and suggestions to make your project both musically and sonically the best it can be. I have a full compliment of high-quality microphones to draw from - including dynamic, large and small diaphragm condenser, tube and ribbon mics - as well as preamps with various levels of transparency and color.
Once initial recordings are complete, I provide a rough mix to work from to make decisions on re-tracking, overdubbing, reamping, etc. If needed, I am able to provide additional instrumentation via both in-house and outside musicians. The studio provides many opportunities at this step that live performance does not, and I work with you to take advantage of this opportunity to build your song out in ways you may or may not have thought about initially.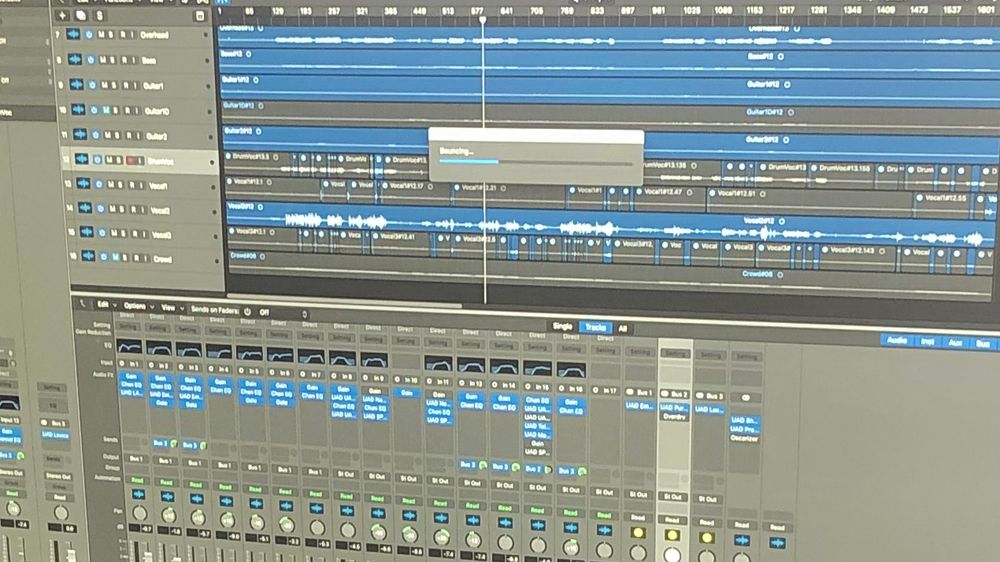 Mixing, Mastering & Publishing
After recording, it's time to mix, master and publish your music to all of the major purchase and streaming sites. My mix process begins with the rough mix to verify that you've got everything recorded the way you like it before proceeding.
Next, we move beyond the performance aspect and start thinking more about the "sound" of your vocals, instruments and recording in general. I encourage choosing some reference songs - music you know and love that you are interested in having your recording sound somewhat like. I then proceed with a number of mixes, with plenty of back-and-forth between you and me, as we hone in on your ideas and get everything sounding professional.
Once we settle on a final mix, I master it for distribution. This involves final analog summing, compression, EQ, limiting and proper loudness compensation.
After mastering, your song is ready to be published. This can be via traditional physical formats (CD, vinyl, even cassette) and/or online stores and streaming services. I recommend DistroKid and CD Baby for online distribution, which are very affordable and provide great statistics to track who is listening to your music.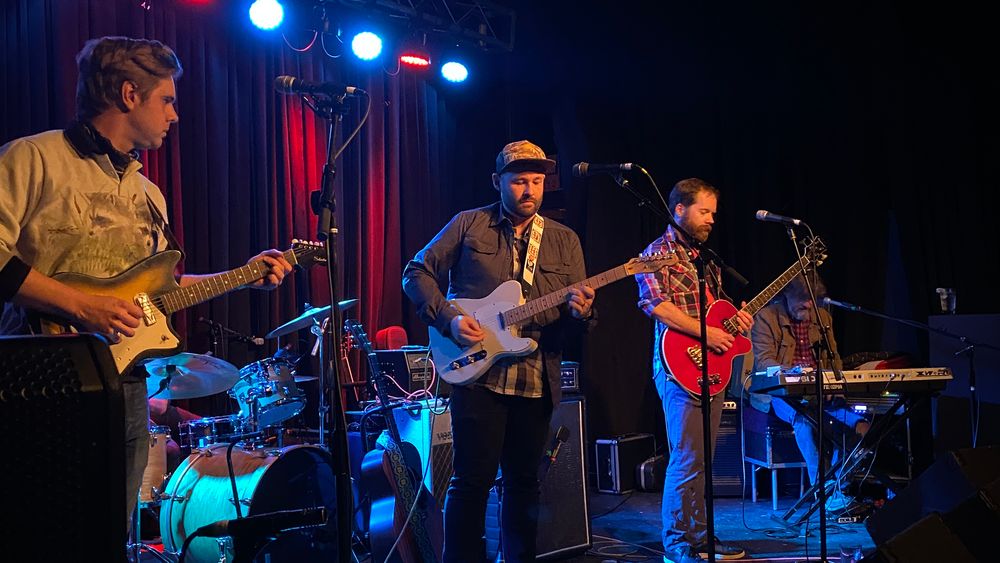 Live Recording
Live recordings of your music are a great opportunity to provide your fans with an insight into what they can expect at your shows. Many bands use low quality iPhone recordings on their websites, giving their audiences a bad first impression of how they really sound.
Instead, I provide professional audio and video recordings that truly represent what you are about and consequently draw more listeners to your concerts. As live recording typically requires a higher quality setup than your location's sound, I work your venue to determine what is best for your particular scenario. This can be anything from replacing a few of their mics and tapping their sound board, to using completely separate microphones and preamps.
Once your show has been recorded, I provide a rough mix so we can work together to determine what song(s) you like the best and want to work with. If you've chosen to have me record video as well, we discuss what you want that to look like and begin that editing process. Audio then goes through the mixing process, is mastered, then matched up to the final video cut. Publication can be via your web site, social media outlets and/or any of the usual physical formats or online stores and streaming services.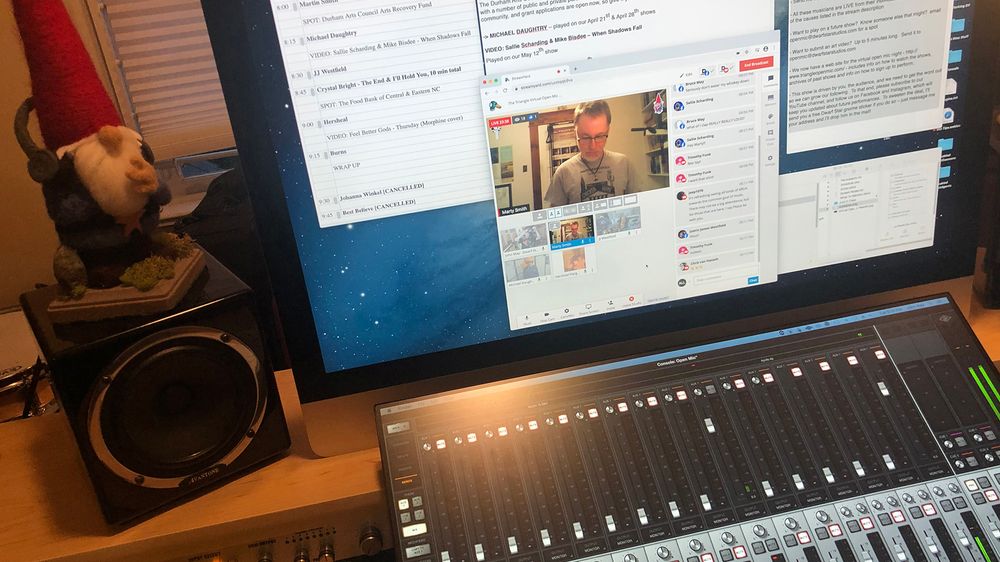 Online Event Realization
Are you a musician looking at getting into or expanding your online streaming performances? A label wanting to host a streaming showcase of your artists? A non-profit that is interested in a benefit concert for your organization?
I can help with orgainzing your event, finding performers, consulting on audio & video configurations and implementation, providing soundchecks to eliminate any surprises, advertising via social and traditional media, and hosting and producing the actual event itself.
Please see the Projects section of the web site for examples of streaming events & benefits I have produced.